Hiller Electric Company is a second generation owned and operated company that is available for all your wiring needs, all the time. We are friendly, responsive, fully bonded, and licensed – offering wiring services for new construction as well as remodeling and residential "add-ons" like:
Security system installation
Cable TV wiring
Phone and data jacks
Fire alarm system installation
Basement finishing and room additions
Home theater wiring
Landscape lighting
Hiller Electric can also make your home a whole lot smarter! Control your lighting, audio, thermostat, or even you garage door from your smart phone.
When looking to upgrade your home's I.Q., look no further. We install the following smart home products:
10% Discount for all active/retired Vets
15% Discount for all ceiling fan installs
(homeowner provides ceiling fan)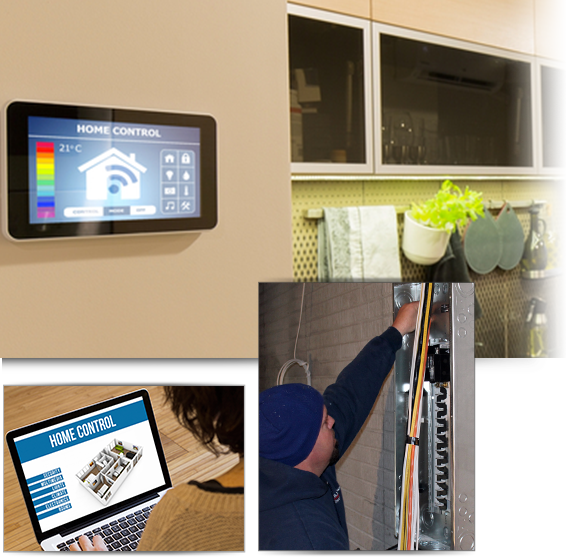 CALL (402) 339-0524 FOR A FREE ESTIMATE
MasterCard and VISA cards accepted.


With over 30 years in the remodeling industry, we have developed a reputation for quality workmanship, attention to detail and customer satisfaction. Hiller Electric has been a part of our remodeling team for several years because they share the same business values.
- Charles A. Ward, President
…We have successfully completed multiple projects together, most of which are at critical facilities with very stringent work environments….
- Patrick W. Kealy, Principle
…I have clients with all different needs and Hiller seems to meet them all. Sometimes our projects are difficult and need immediate attention, they have literally never let me down…
- Colleen Horn-Kavan, ASID
…We cultivated a working partnership with Hiller based on not just their electrical wiring expertise, but their desire and dedication to delivering the absolute best product possible….
- Patrick W. Kealy, Principle
…I have referred Hiller to numerous agents and homeowners and always have great feedback. Hiller makes my job easy when it comes to the electrical!….
- Colleen Horn-Kavan, ASID